The Real Estate Agent's Ultimate Tax Guide
We have a specialty niche in serving the real estate community, and have over 300 agent and broker clients. Brad Hennebert, our company president, has published 6 books on tax strategies for Real Estate agents, and his latest book is available on Amazon.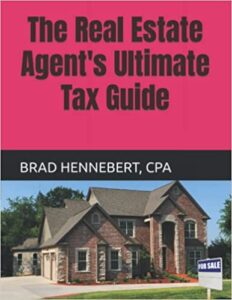 We can help you maximize your business return.